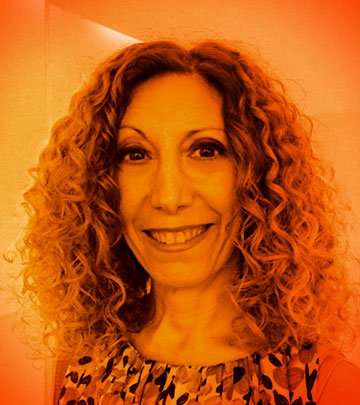 Alessandra Toscano
Founder & Patient Experience Design
Alessandra has worked in advertising and marketing since 1996.
A sociologist, with a specialisation in semiotic analysis of consumer behaviour, she started work in DDB as a copywriter subsequently became Strategic Planner and progressed to Strategic Planning Director. While in DDB she moved to the Chicago headquarters working on J&J and Novartis OTC and DTC projects.
Returning to Italy she joined McCann Erickson Healthcare as director of the OTC BU, managing clients that included: Bracco; La Praire; Guaber; GSK; Pfizer; Recordati.
In 2006 she became General Manager of inVentiv Health Communication Italy (now Syneos Health) and later CEO. There she successfully created a strong and motivated team who serviced clients that included: Angelini; Bayer; Biogen; Bionike; Boiron; Chiesi; Daiichi Sankyo; Eli Lilly; Gilead; GSK; Intermune; Ipsen; Iroko; Janssen Cilag; J&J; Mylan; Novartis; Nutricia Danone; Ratiopharm; Ratiopharm Direct; Reckitt Benckiser; Recordati; Sapio Life; Shire; Sicor (Teva group); Sigma Tau; Zambon.
In 2016 she left inVentiv Health and created Atstrat.
A pioneer of the earliest Patient Support Programmes and Patient Adherence Programmes in Italy, today she specialises in Patient Experience Design - always working in collaboration with relevant stakeholders: PAGs, Patients/Caregivers, Institutions and HCPs.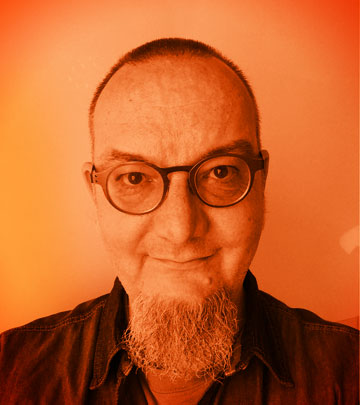 Peter John Comber
Founder & Co-Creation Expert
Peter has worked in advertising and marketing since 1983.
For the first 20 years, he worked in global and local advertising agencies in creative roles for clients including; Bacardi, Cinzano, FIAT Auto, Invicta, Kinder Ferrero, L'Oréal, SanPaolo IMI, The Bridge e Warsteiner.
In 1999, while continuing his role as Creative Director, he founded and directed as Managing Director a web agency (sold in 2004) developing digital projects for clients including; American Airlines, Caffarel, Cressi-sub, Ferrero, Gabetti, Huhtamaki, UNICRI and Versace.
In 2004, he founded, in Milan, a healthcare agency in partnership with inVentiv Health (now Syneos Health) - a leading global healthcare services corporation. Subsequently he became Chief Creative Officer inVentiv Health Europe, increasing his strategic role providing international workshops and global communications strategies for clients that included; CSL-Behring, Daiichi-Sankyo, GSK, Eli Lilly, Ipsen, Merck, Shire, Sigma Tau.
In 2014 he moved into a consulting role and in 2016 founded Atstrat.
You can learn more about Peter from his website.